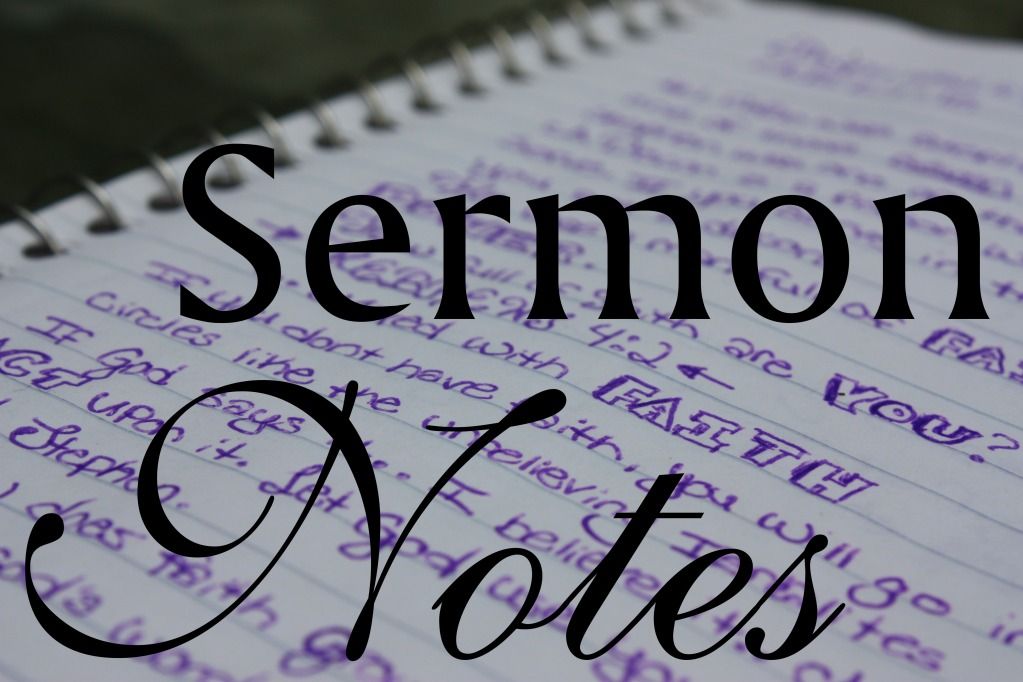 A Hunger for Righteousness
By Ella
Key Verse:
Matthew 5:6
Blessed are they who hunger and thirst for righteousness.
A
desperate hunger for righteousness is…
* Not just a Sunday hunger.
* Cannot be generated from the outside.
A hunger for God can only be given by God Himself. If you take a small bite or a sip of something that is absolutely delectable, you can't help but want to eat/drink more of it, right? This is how we should hunger for God. If we listen to our hunger, it can become our motivation.
Motivation to….
* Be not only hearers, but doers as well.
God blesses those who are hungry.
Important point: Christians should be defined by their hunger.
However, there is no hunger in a Christian when that Christian is comfortable. "Comfort zones" don't help us. We need to break free and step out into the open. We should be on our toes ready for anything that could come at us. Ready to serve God, ready to get into His word, ready to help another struggling. But will we do that if we're stuck in a comfort zone?
3 things that keeps us from hungering for God.
1. We put greater effort into riding the brakes than slamming on the accelerator. People think in terms of "I would have to quit smoking, drinking, cussing…ect to be good enough for God…and I don't know if I can do that." We get frustrated because we think we have to be something in order for God to except us. We have everything backwards! First, we must seek first God's kingdom, and then in time, the rest will follow.
"But seek first the Kingdom of God and his righteousness and all these things will be added to you." (Matthew 6:22 ESV)
"
With what shall I come before the Lord and bow down before the exalted God? Shall I come before him with burnt offerings, with calves a year old? Will the Lord be pleased with thousands of rams, with ten thousand rivers of olive oil? Shall I offer my firstborn for my transgression, the fruit of my body for the sin of my soul? He has shown you, O mortal, what is good. And what does the Lord require of you? To act justly and to love mercy and to walk humbly with your God…" (Micah 6:6-8 NIV)
Our problem: We won't seek God until we're starving.
We need to be do-ers and not don't-ers. It's not about what we don't do, it's about what we start doing. When we strive to find God more and more he cleanses us of what we shouldn't do and fills us with the desire to do what we need to do. God always cleans his fish after he catches them.
Consider this example of displacement… You have a nice metal bucket full of water. As an experiment, you start dropping golf balls into the bucket along with the water. What happens? Obviously, the water is going to leak out of the bucket… As you keep adding golf balls, you realize that now there is very little water left in the bucket. Instead, it is filled with golf balls. The water couldn't drain out of the bucket by itself. Until the golf balls were brought into the picture, the water would have stayed right there. We try to drain everything bad out of our lives so that we can fill ourselves with God. It doesn't work that way. If we except God and strive to find Him, He will cleans us and fill us with Himself.
Don't ride the brake when trying to follow God. Instead, accelerate.
2. Living distantly from God. Isaiah 29:13 discusses how people can "draw near" with their mouths, but in their hearts they are far from Him. Important point: If God seems distant to you, guess who was the one that moved? We need to stay desperate for God. We are not going to be filled once and then constantly longing for Him afterwards. It is a process of being continually filled with His Holy Spirit. Important point: Jesus is all we need because he is all there is.
"As the deer pants for the stream of water so my soul pants for you, O God." (Psalm 42:1 NIV)
"I said to the Lord, 'you are my Lord; apart from you I have no good thing'" (Psalm 16:2)
We need to have a one track mind for God. We need should be so hungry for God we cling to him. 3. We are more focused on comfort than on eternal perspective. Important point: When we have an excessive hunger for God everything else of the world will lose it allure. In the light of his glory and praise all other things will grow dim.
"Worth are you, our Lord our God, to receive glory and honor and power, for you created all things, and by your will they existed and were created." (Revelation 4:11)
"So Jesus said to the Jews who had believed in him, 'if you abide in my word, you are truly my disciples, and you will know the truth and the truth will set you free.'" (John 8: 31-32)
"The lord had taken away the judgments against you; he has cleared away your enemies. The kind of Israel, the Lord. Is in your midst; you shall never again fear evil." (Zephaniah 3:15)
Important point: We can rest in God's love.
Are you hungry for God? Will you answer that hunger? Behold, The old will fall away and the new will come. Praise God!